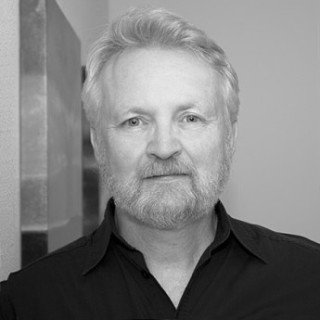 Photo by Jerry Downs
In second grade, I was excused from all normal classroom work to handletter a poster. I'd still rather spend my day lettering.
At Carnegie-Mellon University I discovered calligraphy, learned to think as a designer, and earned a BFA in Graphic Design. I then went into musical theater—not all career paths are straight, you know—performing in the national tour of Godspell, and on Mister Rogers' Neighborhood.
After stints as a magazine art director, and a studio designer, I realized that letterforms were my passion. So I opened my own lettering business in 1981, and have been doing custom lettering work since then. I have also taught lettering and design courses at The Academy of Art College, and at the Santa Rosa Junior College. My work has appeared in Letter Arts Review, Print Magazine, and was the subject of a feature article in Step-by-Step Graphics.
When I'm not working, you'll probably find me on a tennis court, or singing at church.